Come Experience Mangler at Lake Hickory Haunts
The "Grand Finale" of Nightmares!
A Terrifying Death Machine
The "grand finale" of nightmares! The Mangler is a death machine with one purpose: To mutilate and destroy all who enter. If you're lucky enough to survive the rest of Lake Hickory Haunts, the Mangler will be waiting… and the Mangler never fails.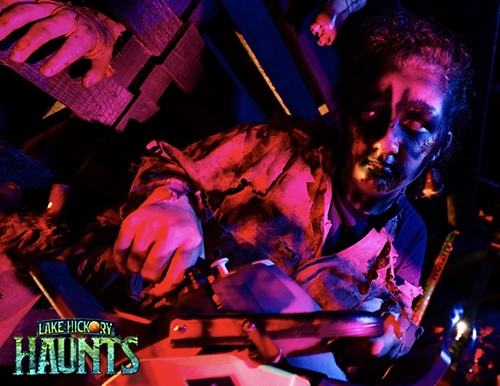 SCHEDULE YOUR VISIT TODAY.