Come Experience Big Top Circus at Lake Hickory Haunts
Experience Boss's Clown Army
Boss's Big Top Circus is BACK and BIGGER than EVER! Boss the Clown has one goal, to transform all humans into clowns; so he and his evil clown army can take over the world by any means necessary! Let's just say, Boss doesn't like humans very much. This year, Boss and his clown army have been hard at work, creating brand new and mesmerizing experiences, in order to lure humans into his top secret laboratory!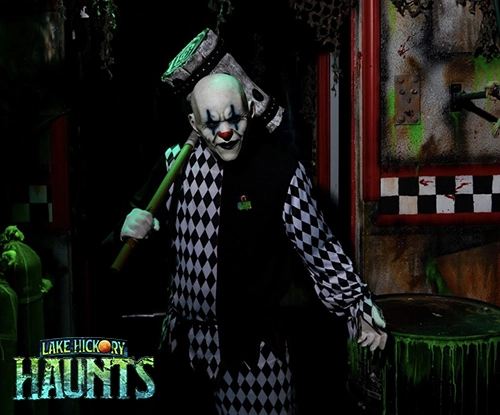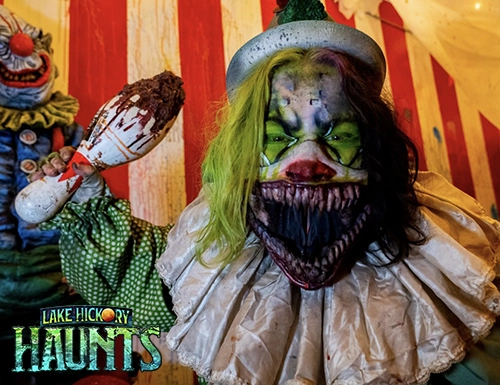 The ALL-NEW Big Top Circus
The ALL-NEW Freak Show and ALL-NEW FunHouse of sweets & treats may be tempting, but watch out… Boss has hidden tricks up his sleeves and around every corner! Whatever you do… DO NOT enter his TOP SECRET Laboratory. If you do find yourself in Boss's Laboratory, you must make a choice; Either be turned into a clown or die! Our suggestion, give up! Boss is no bozo, and him and his clowns don't clown around (well, maybe sometimes). Either way, Boss is a force NOT to be reckoned with. It's all fun and games until you're turned into a clown, or is that when the fun and games begin? We recommend not finding out for yourself. Beware of Boss the Clown's top secret Laboratory!
SCHEDULE YOUR VISIT TODAY.