Come Experience Midway of Mayhem at Lake Hickory Haunts
The Midway is Even Bigger!!
During your wait to enter the main attractions at Lake Hickory Haunts, feel free to explore and enjoy our Midway experience! Our midway(s) are designed to keep you entertained during your wait! Lake Hickory Haunts now features two midways with tons of entertainment.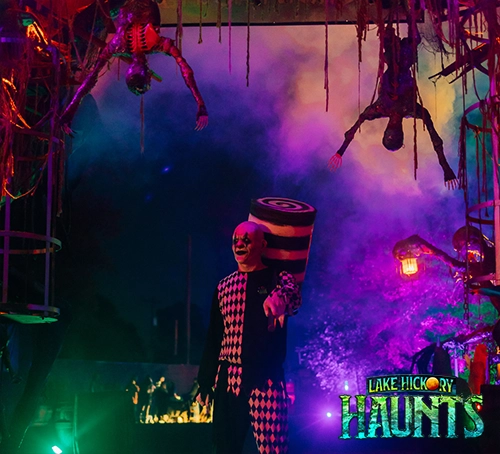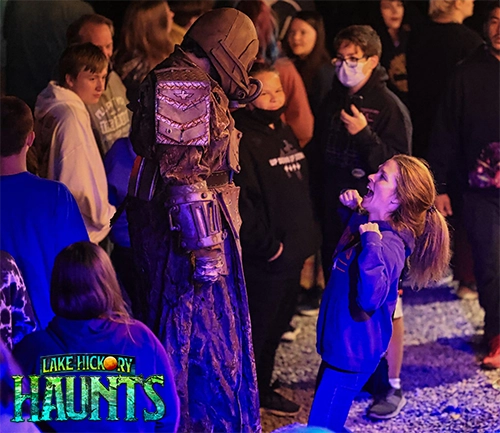 • Live Dj's
• Concessions
• Buried Alive! (Coffin simulators)
• 4D Asylum Experience
• Relic Escape Room
• Axe Throwing (18+ with close-toed shoes)
• Dracula's Dizzy Darts
• Monster Mash
• Live monsters & villains
• Fright-Stage
• Photo-Ops
• Fire Pits
• VIP Lounge
and more!
Our fun and exciting Midway of Mayhem is now EVEN BIGGER!! With two times the midway space, you will find no shortage of games, food, and attractions in the 2023 Midway of Mayhem at Lake Hickory Haunts!
SCHEDULE YOUR VISIT TODAY.