Come Experience Slaughterhouse at Lake Hickory Haunts
A Sick and Demented Slaughterhouse
The Slaughterhouse is BACK
Standing beyond the banks of Lake Hickory is a slaughterhouse, which was ONCE abandoned. In the early 1900's, this slaughterhouse was utilized mostly for cattle and some chicken. Unfortunately, the slaughterhouse was closed and condemned due to modern corporations taking over the industry. However, in 2017 the slaughterhouse has reopened its chutes… With new intentions.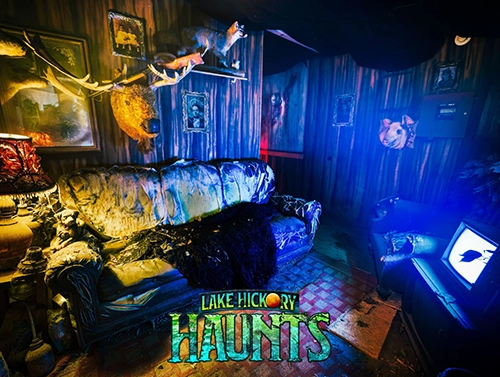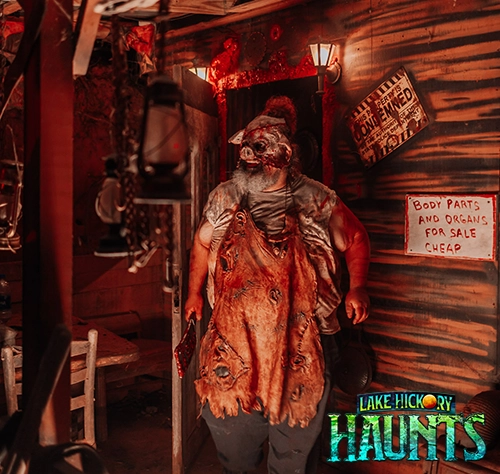 The most brutal, horrendous, and cynical cannibals have taken shelter in the Slaughterhouse. With a monstrous madman named Leatherface on the loose, along with many other horrors; The Slaughterhouse is a sick and demented place that no human should see. The Slaughterhouse "family" possesses endless tools and torture devices they will use to kill captured humans. If you ever find yourself close enough to see the Lake Hickory Slaughterhouse… RUN!!!
SCHEDULE YOUR VISIT TODAY.