Are you brave enough to explore the inner depths of your worst nightmares? Come experience "The Nightmare Factory" at Lake Hickory Haunts and prepare yourself for an unforgettable journey. Be warned; this might not be suitable for the faint of heart! Dr. Death has created a serum called nr2, which combines victims' most thrilling experiences into physical slime that will shower down on you as you're transported into your Nightmare dimension. Courageous thrill seekers can expect hair-raising surprises, spine-tingling thrills, and hauntingly nostalgic memories at The Nightmare Factory! Don't forget to bring a friend—this is one experience that doubles the fright when shared with another courageous soul!
Introducing Lake Hickory Haunts – the Most Thrilling Attraction in the Carolinas
Are you brave enough to face your worst nightmares? If you dare, then Lake Hickory Haunts is the only destination you need to visit this Halloween season. Our creative minds have crafted the most thrilling attraction in the Carolinas, guaranteed to scare you beyond belief. Enter our haunted houses, where you'll come face to face with thrilling scenes and frightening creatures lurking in the shadows. But that's not all – we've also got haunted trails, awe-inspiring mazes, and a spine-tingling graveyard. You'll be begging for mercy, but our monsters won't stop until they've given you a nightmarish experience you'll remember for a lifetime. So come join us if you dare.
Meet Dr. Death and His Evil Nurses to Learn About Their Monstrous Creation
Have you ever heard of Dr. Death and his evil nurses? Well, let me tell you, they are not people you want to mess with. These monstrous beings have created something truly thrilling. The mere mention of what they've concocted sends shivers down my spine. But if you're feeling brave enough, you may want to meet with them to learn about their creation. Just be warned, their presence alone can instill fear and terror in even the bravest of souls. If you do decide to venture into their lair, be prepared for the worst. Once you're in, there's no turning back. Are you ready to unveil the monstrosity that Dr. Death and his evil nurses have created?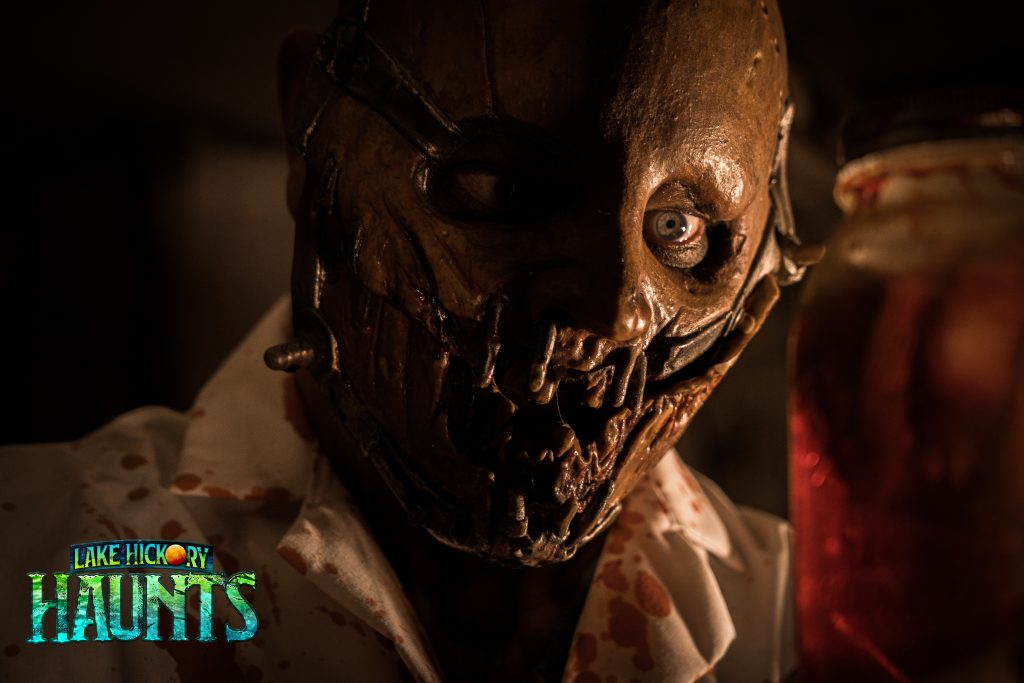 Take a Tour of the Nightmare Factory, Where Nightmares Become Reality
Do you dare to take a tour of the Nightmare Factory? This is where your worst nightmares come to life. As you enter, the eerie sounds will send shivers down your spine while your eyes feast upon the haunting decorations that surround you. As you walk deeper into the factory, the air grows colder and a sense of dread washes over you. You'll see machines grinding and churning, transforming fears into reality. The monsters and creatures that populate the factory will haunt you long after the haunt is over. Will you have the courage to face your deepest fears and walk through the doors of the Nightmare Factory?
Feel Your Fears Come Alive with Nr2 and Its Unique Properties
Are you ready to face your deepest fears? Nr2 is here to bring them to life in a way you've never experienced before. This unique compound has properties that will send shivers down your spine and make your heart race with terror. Imagine feeling like you're being chased by a monster, even though you know you're safe, or feeling like you're trapped in a haunted house, with no way out. Nr2 will take you on a journey into the unknown that will keep you on your toes the entire time! Are you brave enough to try it?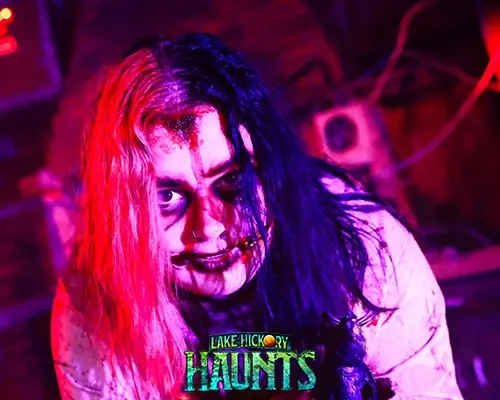 Get Ready to Experience Unimaginable Terror As You Encounter the Unknown
Are you ready to step outside of your comfort zone and explore the unknown? Beware, for you are about to embark on a journey of unimaginable terror. The darkness that surrounds you shall be your only companion, as you navigate through uncharted territories and encounter creatures beyond your wildest nightmares. Every step you take may be your last, every sound you hear could signal your impending doom. Brace yourself for the ultimate scare, as you delve deeper into the unknown and face the horrors that lurk within. Are you courageous enough to continue, or will the fear consume you? The choice is yours, but be warned, this is not for the faint of heart.
Don't Miss Out on This Uniquely Horrifying Experience – Visit Lake Hickory Haunts Today!
Are you ready to face your deepest fears? Look no further than Lake Hickory Haunts, the most uniquely horrifying experience you'll find anywhere! With a variety of attractions, this haunted house is not for the faint of heart. From the brilliant minds of the creators comes a collection of hair-raising experiences that are sure to leave you screaming for more. Face your fears and explore the depths of terror as you make your way through the haunted house, escape rooms, and more. Don't miss out on the ultimate scare – visit Lake Hickory Haunts today! But be warned, once you enter, there's no turning back…